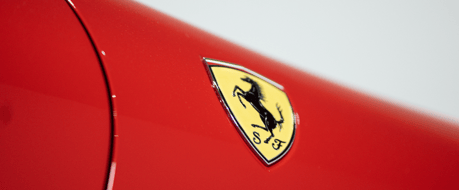 The PROFILOR® 360 and the Ferrari 360 Spider:
What Can They Possibly Have in Common?
By Terri Baumgardner, Ph.D., SPHR
Car aficionados ask, "What the heck is The PROFILOR® 360?" Learning and development experts bemoan, "So I know what a Ferrari is, but have no idea about the Ferrari 360 Spider model." Never the twain shall meet. Except here.
So, we all know that the Ferrari 360 Spider is a car and because it is a Ferrari, a very special car. We may not know that the first 360 model to be produced was the 360 Modena, followed later by the 360 Spider and a special edition, the Challenge Stradale, the high-performance road-legal version of the 360 produced by the factory.
Likewise, most people know what 360 feedback is, especially those of us who work in a business environment. Multi-rater or 360-degree assessment is a type of assessment that provides an individual feedback from managers, peers, direct reports, and others. Feedback is collected regarding a person's effectiveness related to various competencies and behaviors important for success in a current or future role. All of this information is collated into a report that gives a person a 360-degree view of how others perceive their effectiveness in the competencies and behaviors assessed. In the business world, 360 assessment was introduced in the 1950s, by The Esso Research and Engineering Group (now ExxonMobil). Today, companies of all sizes use 360 feedback to help employees identify and leverage their strengths and work on improving their development areas.
So, what do the Ferrari 360 Spider and The PROFILOR® 360 have in common? While the question is asked somewhat tongue in cheek, it is, to say the least, an intriguing question to consider. Here are the comparisons that stand out:
360 Presents a Whole New Perspective
When the Ferrari 360 was developed, it represented a whole new perspective from Ferrari's previous models. Ferrari partnered with Alcoa to produce an entirely new all-aluminum space-frame chassis that was 40% stiffer than its predecessor's which had utilized steel. The design was 28% lighter despite a 10% increase in overall dimensions. Along with a lightweight frame the new Pininfarina body styling deviated from traditions of the previous decade's sharp angles and flip-up headlights.
The 360 assessment and feedback process changed the way people could get feedback. Feedback was previously something your boss shared in a performance review meeting. Now, using 360 assessments, a person could get feedback from all stakeholders at work at one time, and it was structured and relevant to success in the organization. The multiple perspective 360 view is likely so much more valuable for improving insight than anything that came before (or after).
Superior Technical Content, Styling, and Performance – Built with Passion and Precision
The Ferrari 360 Spider ranks among some of the most iconic convertibles of all time. It was Ferrari's 20th road-going convertible, and as per the makers, it is 'the best Spider ever'. The Spider is renowned for its superior technical content, styling, and performance, and built with passion and precision. Two decades later, the Ferrari 360 Spider remains one of the most sought-after Ferrari models.
The PROFILOR® 360 was also built with passion, precision, and is one of the most iconic 360s of all time. It was built upon an extensive research base, known for its ease of interpretation, and used by individuals and companies around the world. Soon, The PROFILOR® became known as the gold standard of 360s. Research continues to this day with The PROFILOR®. The format/styling of The PROFILOR® feedback reports is praised by clients as the most easily interpretable and useful 360 they have ever reviewed or employed in the organization. The PROFILOR® makes it so easy to go from insight to action.
Multiple Options
If you wanted to buy a Ferrari 360 Spider, you could choose the iconic red, or a myriad of other colors, as well as additional options. According to Ferrari, the distinctive Ferrari red color wasn't a conscious choice made by the automaker. Rather, at the time of the automaker's inception, all Italian Grand Prix racecars were assigned the color of racing red, or Rosso Corsa, by the Fédération Internationale de l'Automobile (FIA). Since red has such a historical significance, there is a huge selection of hues in this color.
The PROFILOR® too offers numerous options, including its iconic standard models. There are nine standard models including Senior Executive, Business Unit Leader, Mid-Level Leader, First-Level Leader, Individual Contributor, Internal Consultant, Key Account Manager, Sales Manager, and IT Manager. The PROFILOR® can also be tailored or customized completely to align with a company's important frameworks. Norms and development suggestions can be included with the standard, tailored, or custom solutions. The models are available in up to 11 languages. The administration platform, survey content, and the feedback reports can include a company's branding and be tailored to exactly meet a company's needs.
Features That Matter to Buyers
People who buy a Ferrari Spider 360 likely buy it for a number of features that appeal to them. For example, the styling, the reputation of the luxury brand, its V8 3.6-liter engine, a horsepower of 400 @ 8,500 or torque of 275 @ 4,750.
People and companies who purchase and use The PROFILOR® 360 appreciate, perhaps more than anything, the comprehensive research-based content and the ease of interpreting the feedback report that moves participants from insight to action. Users of The PROFILOR® 360 comment on the following features that they appreciate: an administrative platform that is so intuitive and user-friendly; a report format that is very easy to read and interpret and includes interesting insights and sections not found in other 360s; the included norms and development suggestions in feedback reports; the ability to run PDF Group Reports that provide valuable aggregate data for different groups including functions, geographies, or levels; and the ability to use Interactive Dashboards to filter and sort a company's data, providing many new insights for individual, group, and organizational development.
Return on Investment
Okay, so the Ferrari 360 Spider had an original MSRP of $176,075 - $186,950. But, anyone buying this car knows that it is more than a car. It is an investment that does hold its value relatively well in the luxury automotive market.
The PROFILOR® 360 requires nothing like this level of investment. It is an assessment that heightens our insight, and insight is a definite prerequisite to making any proactive change. The insight is not always comfortable, nor is the change. It is just this discomfort that lets us know we are trying new things and seeking improvement in who we are and how we show up in the world. What better return on investment is there?