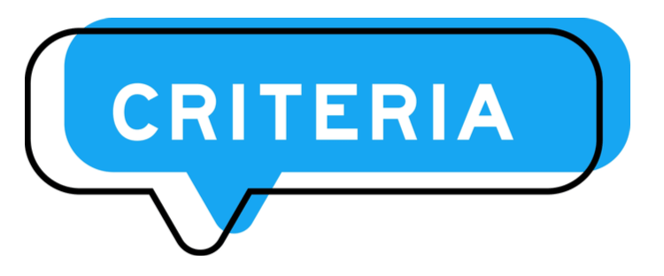 What You Need to Know: Evaluating 360 Assessment Options
By Terri Baumgardner, Ph.D., SPHR
When multi-rater or 360-degree assessments are implemented in an organization, often the company will evaluate and compare a number of 360 assessments and assessment partners. The following is a list of criteria to consider when comparing and contrasting options for 360 assessments and assessment partners:
Range of Options: Standard, Tailored, Custom:

Does the potential partner provide standard, tailored, and custom 360 assessment options? A company that can provide all options will typically be well-positioned to meet your current needs, but also any future needs.

Relevant Standard Models:

If interested in standard 360 models, does the company offer a range of these and are they representative of the kinds of levels/roles that would be useful for your company? Even if your immediate need is for a 360 for one particular level or role, in the future, having access to a broader range of standard models may prove to be important. In addition, are the competencies, capabilities, skills, and behaviors applicable for your company? Be sure there is good alignment so that employees relate to the measure and can easily see its applicability to them.

Documentation of Strong Technical Research and Results

: Does the company provide a technical manual which supports the technical development and data (e.g., validity, reliability) for their standard 360 assessments? Companies may say that they have strong research and data supporting the use of their 360 assessments, but it is important to dig deeper to ensure it is the case.

Experience and Agility in Tailoring and Customizations:

If interested in tailored or custom models, what is the company's experience and capability to integrate your content into their system? For example, you may want to incorporate your competency structure, align the workflow to meet your implementation plan, or integrate your own development content; ensure your potential 360 partner can accomplish these things.

Integration of Existing Norms into Tailored or Custom Models:

If interested in tailored or custom models, can the company integrate existing norms based on matching your model to their standard models? 360 assessment partners will maintain your company's data and may be able to create a company specific norm. Until you have enough data, and often even after you do, a company may desire to have an external regional or global norm available for participants and the organization to use in interpreting their individual and organization results.

Library of Development Suggestions That Can be Integrated into Tailored or Custom Models:

If interested in tailored or custom models, can the company integrate development suggestions from their library of suggestions by matching your model to their standard model(s)? Having development suggestions is one way to help participants move from insight to action, as many people struggle creating a strong development plan and including appropriate action steps.

Ability to Customize Matched Directly to Your Needs:

If interested in tailored or custom models, has the company reviewed your needs, existing frameworks, and illustrated that it is possible for them to achieve a 360 aligned to your framework? The more specific you can be about your needs and requirements; the more direct potential partners can be about their ability to accomplish these requirements.

Ability to Build Your Own 360 Assessment Models:

Does your company have needs for building and using multiple tailored or custom models? If so, ask if this capability exists for a 360-assessment partner. Some partners go beyond this and offer things like integrated scheduling and video-conferencing to efficiently connect and facilitate development conversations with key stakeholders and coaches.

User-friendly and Customizable 360 Assessment Platform:

Have you gone through a demonstration of the 360 and the platform that supports it, and was it user-friendly, and customizable, if needed? The platform used to deliver 360 assessments should make the process as easy as possible. It should provide options for things like: single sign-on and an employee database feed; moving a participant from one program to another without losing any data in the process; ability to add as many raters per perspective as desired; and adding a company logo to the site.

360 Assessment Processing Company Experience and Technical Excellence:

All companies are concerned with system availability and data security when processing 360 assessments, so be sure to inquire about system performance/downtime and data security and handling protocols.

Easily Understood and Applied Feedback Reports:

Have you looked at a sample report and tried to understand and interpret it on your own? It is typically recommended that individuals receive assistance in understanding and interpreting feedback reports. However, the feedback report should allow for ease of understanding and interpretation on its own. Do the sample reports provide information to assist individuals in how to approach their development and does the report contain development suggestions that help participants create a development plan? In general, individuals find it difficult to take their feedback and translate it into a few areas of focus for ongoing development. Any support resources that assist with moving this process from insight to action are very valuable.

Possibility of 180 Assessments:

Your current need may be for full 360 assessments, but is there the possibility you may want to use a 180 assessment process in the future? Can the 360 partner accommodate this? In addition, at times, a company may choose to use a full 360 for some populations and an administratively simpler 180 for others. A partner should have the option to provide a company with both.

Availability of Languages Other Than English:

Has your company identified its language needs for the 360 assessment, and is the 360 partner able to meet these needs? Global companies today may choose to use only English for a 360 process or choose to implement in the languages and in which they do business. Understanding what elements of the 360 solution are available including survey, email notifications and reports will be important as you consider an assessment partner.

Supporting Staff and Resources:

Have you considered the full range of supporting resources that would be ideal for your company, and determined how well your potential partner can support these? Consider the following resource questions:

Are consultants experienced and available to help with: clarifying a process or roadmap for 360 implementation that integrates with other important organizational processes, as needed; tailoring or customizing 360 models; conducting one-on-one feedback/coaching sessions; conducting group debrief sessions; and/or training internal feedback providers?

Is the technical support staff available and experienced? Will you work with a primary Project Manager who understands your ongoing needs and can answer your technical questions? Is there email and phone support available for any questions or concerns that happen while someone is using the platform?

Are there other support resources provided? For example, is a User Guide available for HR administrators? Does a library of competencies and behaviors exist to assist with building new frameworks and models?

Follow-On 360 Assessment:

It is important to consider potential follow-on 360 assessments that can help people gauge their progress on their areas of development focus? This process is helpful to keep both 360 participants and their managers engaged, and actively working on the person's development together. It is an additional tool that aids in going from insight to action. Some follow-on 360 assessments are the same full 360 repeated at a later point in time. Others are much shorter, streamlined versions of the original 360, which allow participants to select items they are working on and gather feedback on the extent of their improvement, for example.

Availability of Group/Aggregate Reports:

Have you identified the group or organizational-level questions you might want to answer based on running group or aggregate 360 reports? When a company has many people completing a 360 assessment, an important capability it should have is to be able to have group or aggregate reports available to them. This allows the company to look at the 360 results by factors such as geography, level in the organization, or functional area. Every company should take advantage of this opportunity, as it provides group and organizational level data that can be important to team and organizational change, development, and effectiveness.

Availability of Interactive Group Dashboards:

Has your company considered how it might use the 360 assessment data to sort and analyze the strength of its talent across numerous dimensions and available demographics? Interactive group dashboards put the reins for analyzing the 360 assessment data in the company's hands (usually HR leaders trained in how to use such important data) and provide real-time answers to important company questions.

Evidence of Ongoing Research and Collaboration:

Is your potential 360 partner continuing its research and collaboration with its partners, such as universities and clients? If your company has research questions that can potentially be answered through 360 or other assessment data, partnering with a collaborative, research-based partner is important. University partnerships also help to ensure that the 360 assessments are continually put to the test and evolving based upon their objective third party research.

Operational Efficiency for Participants and Administrators:

Deploying 360 assessments in an organization can be time consuming for both participants and administrators. As you consider 360 vendors, be sure to understand how their system supports an efficient participant and administrator experience. Is the participant registration, program oversight, and report access workflow efficient for administrators? Does the system integrate with your ERP or LMS, are the email notifications system generated and automated, and can reports be generated and distributed automatically and according to configurable business rules?

Reputation and Referrals for 360 Assessments and Assessment Partners

: Last, but certainly not least, do you or others in your organization have experience with the 360 assessment and assessment partners? Do you have referrals from people and companies you trust? Ask for referrals from the assessment partner. If you're new to 360 assessment, ask about opportunities to go through it yourself.
We hope that we have provided a strong list to assist companies in their decision-making processes. Of course, you may have additional criteria that are important to your company and not covered here but are important as you consider 360 assessments and assessment partners.